The housing market in Victoria over the past four years hasn't stood still. Homeowners are constantly looking over their shoulder trying to work out when the most ideal time is to sell. The real estate market has a considerable impact on Australia's economic health, but this goes both ways. The market fluctuates between being a vendor's market to a buyer's market, sometimes settling somewhere in between.
Let's take a look at how you can take advantage of the market and achieve a "Premium" price in today's market…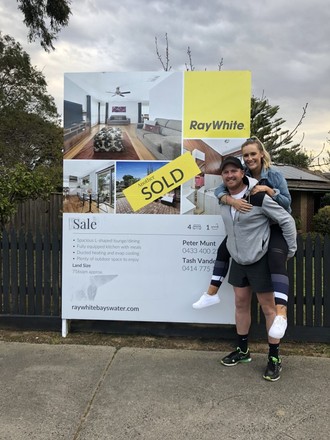 Congratulations to these rockstar first home buyers on securing an entry into the market – SOLD $675,000
1. Do your homework on the RIGHT agent
Before you select an agent, make sure you visit other prospective homes for sale. See your competition and check out what method of sale works well in your area. Your agent is your guide and is working in the market every day. Sometimes you will be presented with the safe option, but in a market which is quiet volatile and price sensitive it doesn't always help to be conservative.
Some tips to help you do your homework:
Make sure you attend their open for inspections. See who calls you back on the same day, if they don't catch you on Saturday afternoon and see who requests all of your details and calls you on Monday.
Send an email enquiry and see how long they take to respond, or if they respond at all. Proactive agents will have a team around them to ensure that the little things get taken care of properly and on time.
Call. Ask for their advice and see if they have an opinion on presentation, the market and whether they are willing to help. They should be asking a lot of questions, you will see what type of person they are and overall agent but how they treat you.
2. Make sure you have an accurate price
Today's market is so price sensitive. This part of getting a premium price can only be achieved if you know the market and have educated yourself in doing this. Then also if you have done your homework correctly and selected the RIGHT agent.
Watching the sold section of realestate.com.au and signing up for as many emails from agents will help you find what is selling and what they are going for.
If you aim too high then your whole campaign can come undone. With such sensitivity around price, buyers will turn the other way and look at other properties that they see value. To be sure that you are heading in the right direction make sure you get a couple of agents to provide you with comparable sales.
We as agents see too many times when an owner selects an agent based on the agent who provides the highest price estimate. In a price sensitive market, the agent with the highest price isn't usually the best agent.
3. Be clever with your marketing.
Advertising is an insurance policy that ensures you target your buyer demographic. There are so many channels to find buyers, you need to know who you are targeting and how your agent is going to be presenting your home to the market.
Think in this way… You have spent all this time and money on getting your home ready for the market, then you choose to go the basic marketing campaign because you want to save money. From what I see in the market right now, this option can cost you thousands of dollars. There is a fine line between spending too much and not enough, but knowing your buyer demographic and who you are targeting will give you the best chance to make the best decision.
Marketing is created to make competition for your home. The higher the drive for buyers to purchase your home, the better the price you will achieve.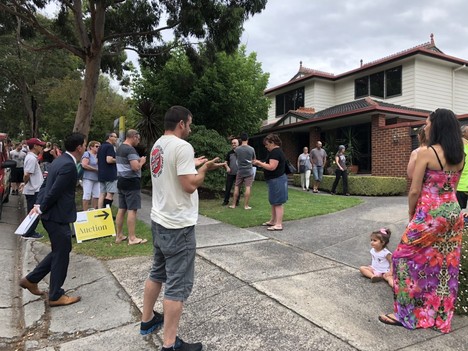 Author: Peter Munt (Director)
Having been widely recognised in the Ray White Group as a highly driven and motivated agent, Peter's straight down the line and honest approach has been highly commended by his numerous loyal clients. Peter has a genuine passion for exceeding his clients expectations and leaving no stone unturned for them.