One of the most common questions as an agent that I get asked is 'should I buy or sell first?'.
To be honest, the answer purely comes down to your own personal preferences and financial situation.
By selling your home first, it positions you are a lower financial risk. By going down this path first, it enables you to know how much you have to spend on your new home. The downside to selling first, is that you place yourself in a position where you have put a timeline on when you need to find the next property. If you haven't purchased before settlement comes around then you will need to find temporary accommodation.
This scenario will create extra costs. Including:
Renting another property
Potential storage
Extra moving costs
Buying first enables you to find a property that ticks all the right boxes. If you do buy a new home before you've sold your current one, there is a chance you could be paying two mortgages at the same time. By going down this path, there is an added pressure to sell your home. This may also create an environment where you may have to sell your property for less than you had hoped for.
When going through the process in finding the right home, we are here to help. But also speaking with a mortgage broker will help inform you of the best process for you.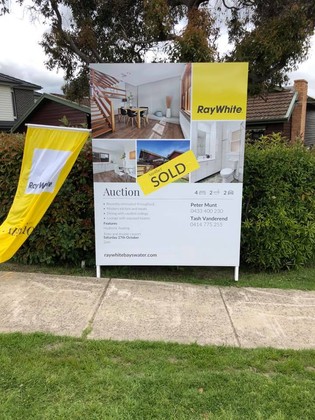 Author: Peter Munt (Director)
Having been widely recognised in the Ray White Group as a highly driven and motivated agent, Peter's straight down the line and honest approach has been highly commended by his numerous loyal clients. Peter has a genuine passion for exceeding his clients expectations and leaving no stone unturned for them.